Moving to New Zealand with a pet? Moving often involves a lot of stress, especially an international move, and moving with pets doesn't make it any less stressful. Pet moving is a complicated process that requires that you start planning your relocation at least 6 to 12 months before the move. We have created a list with a few things that you will need to know before moving with your pet.
Ministry for Primary Industries
MPI (Ministry for Primary Industries), is the public service department of New Zealand that manages the animal welfare section and many other sectors. If you are bringing a cat or a dog over from another country, you will need to notify MPI before the scheduled arrival.
What pets can I bring to New Zealand?
Cats and dogs are the most commonly imported pets in New Zealand. Apart from these, you can only bring rabbits and guinea pigs from Australia, and Chinchillas from Great Britain. However, there are several breeds of dog that are banned from import in the country – these are the American Pit Bull Terrier, Japanese Tosa, Brazilian Fila, Dogo Argentino, and Perro de Presa Canario. No hybrids are eligible for importation, with the exception of Bengal cats.
If you're moving with a pet from Australia, you'll only need a post-arrival inspection, but if you're moving from another country, there are more specific requirements that need to be met. These requirements change depending on the country your pet is coming from.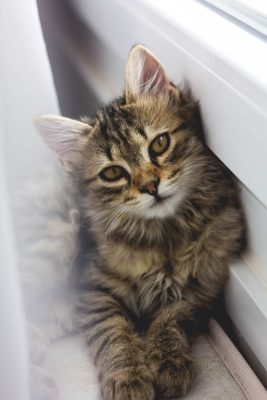 Permits for cats and dogs
There are a few pieces of paperwork that you'll have to fill in before moving your pet to the country. The first paper is a veterinary certificate. Cats and dogs also need to undergo a quarantine period of at least 10 days at an MPI-approved facility. Other permitted pets don't usually require a quarantine period.
You have to decide where you want your pet to spend the quarantine period. The length of the stay depends on the pet's country of origin, and range between 10 and 120 days. These facilities are privatised, which means that the costs and conditions will vary between them. A good way to find the ideal facility for you is to go online and read reviews or reach out to multiple facilities and compare them. Most of the facilities are doing their best to help your pet feel more comfortable during its stay. Once you've booked a quarantine period, you can apply for an import permit. This should be done at least 6 weeks before departure.
Leaving the country with a pet is much easier than importing one. An import permit costs NZ$220.74. As mentioned above, an import permit is not required for pets exported from Australia.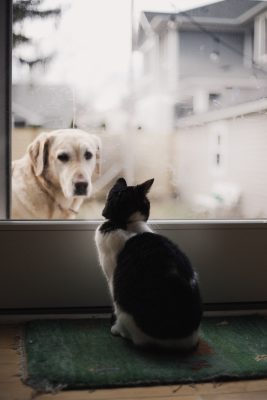 Know the health requirements
Once your pet is eligible for entry to New Zealand, there are several health requirements to pass. These requirements vary for different animals, and depends on the animal's country of origin. This is for preventing unwanted diseases, pests, and animals from entering the country.
New Zealand is a rabies-free country, and wants to stay that way. Therefore, rabies tests and an up-to-date vaccination have to be performed at least six months before bringing your pet to New Zealand. All dogs, apart from those from Australia, also need a leptospirosis and Brucella canis test. Both dogs and cats need to have internal and external parasite treatments.
Consider using a professional mover
To make the move less stressful for you and your pet, the New Zealand MPI strongly recommends that you take help from a professional pet mover. The expert can help you through all of the steps in the process, such as arrange tests, treatments, flights, paperwork, and other requirements. A professional is trained to look after your pet at every step of the process and make sure it's happy when it arrives at the airport. Want to talk to an expert about bringing a pet to New Zealand? At World Moving, we arrange pet transport with reliable partner companies to ensure a safe travel for your pet. Contact us or request a quote today and get one of our specialists to help you plan the move. Find out more what we, your pet movers NZ, can do to help you with your move to New Zealand.